How do manufacturers make vegan wallets for men durable and resistant to wear and tear?
Intro
Most environment-conscious people want wallets made of eco-friendly materials, not leather from animals. But can vegan wallets stand up to years of use like old-school leather can? Brands use cool techniques to make their vegan wallets for dudes incredibly tough and long-lasting. Let's look at how they create sturdy vegan wallets built to endure daily adventures!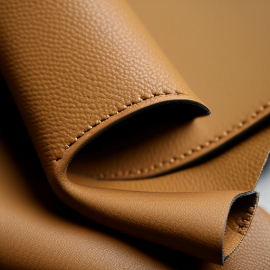 Understanding Vegan Wallets
First, how are vegan wallets different from regular wallets? While most wallets use leather from cows, snakes, or other animals, vegan wallets avoid animal-derived materials completely. Instead, they're made from:
Synthetic faux leathers like polyurethane with a leather-like texture
Natural plant fibers from cork, pineapple leaves, etc.
Recycled plastics and fabrics
With advanced engineering, these eco-materials can be made into accessories as durable as leather!
Choosing the Best Materials
Picking the right materials is key for resilience. Brands look for plant fibers and synthetics that won't fray, crack, or lose shape with use. Combining layers of different materials makes wallets ultra sturdy too. A tear-proof inner layer provides structure, while a softer outer layer resists scuffs and stains. Strategically reinforcing high-stress areas like edges and card slots then ensures lifelong performance.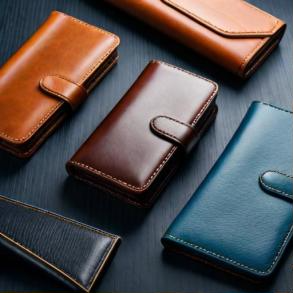 Expert Stitching and Bonding
Precision stitching and bonding keep the wallet materials firmly unified. Companies use heavy-duty sewing threads and special interlocking stitch styles to create seams stronger than the materials themselves! Waterproof adhesives also permanently fuse layers for smooth, ripple-free bonding across the entire wallet surface. This meticulous construction prevents the dreaded loosening or peeling that leads to rapid wear.
Extreme Durability Testing
Of course, extensive testing confirms the wallet's resilience. Rigorous trials simulate years of real-world use in just weeks or months. Wallets get bent, twisted, scraped, and soaked in artificial sweat! Developers can then tweak designs at each stage until they survive the gauntlet. A wallet that passes extreme testing will stay intact through anything life throws at it.
Blending Visuals with Performance
While technical design ensures durability, looks still matter too. Manufacturers use finishing techniques like textured impressions and protective coatings to recreate leather's aesthetic. This allows vegan wallets to have sleek polished or ruggedly handsome styles with equal toughness. Form and function combine beautifully!
Innovation in Sustainable Materials
As eco-consciousness grows, more sustainable practices and plant-based materials will emerge. For instance, cactus leather is already gaining popularity for its lower environmental impact. Developments like these will let brands craft increasingly green, cruelty-free wallets without compromising on strength. The future of vegan accessories looks promising indeed!
The Bottom Line
With extensive research and testing, manufacturers can now produce vegan wallets that rival leather's endurance using innovative materials and methods. This meets the growing consumer demand for ethical accessories that last a lifetime. So you guys can ditch leather guilt, express personal values, and carry super sturdy vegan wallets as dependable companions on life's adventures.
Next Up
How do vegan men's wallets balance style and functionality in their design?
How do manufacturers ensure vegan leather wallets feel as tactile as genuine leather?