How do you use a trifold wallet?
Hello there! Today, we're going to talk about something super cool – trifold wallets! These wallets are awesome because they help you stay organized while looking fashionable. Let's explore what they are, how to use them, and how they fit into the world of fashion!
Using Trifold Wallets
So, what's a trifold wallet? Well, it's a special kind of wallet that folds over itself in three sections. This makes it super easy to keep your money, cards, and important stuff in order. Inside, you'll find lots of little slots for your cards, like credit cards and IDs. And guess what? There's even a special spot for your coins! No more jingling pockets for you!
Usage: Let's see how to use this nifty wallet:
Organizing Your Cards: Sort your cards by which ones you use a lot and which ones you don't use as much. Put the ones you need all the time in the front slots, so you can grab them quickly. The others can go inside.
Folding and Unfolding: When you want to use your wallet, just unfold the three sections like magic! Now, you can easily reach all your cards and stuff.
Cash Placement: Oh, don't forget about the cash! Slide your bills neatly into the special spot made just for them.
Coins and Cool Extras: Some wallets have a secret zippered pocket! It's perfect for keeping coins and other little treasures safe and sound. No more losing them!
Closing the Wallet: Once you've got what you need, fold the sections back together. There's usually a snap or a Velcro to keep everything safe inside.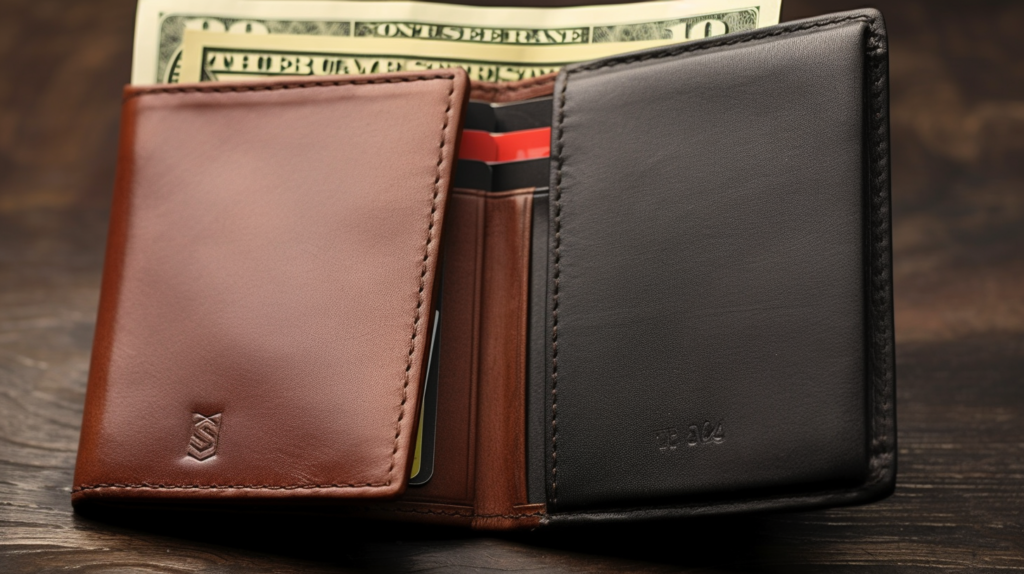 Use in Fashionable Sense
Who said wallets can't be trendy? Trifold wallets are stylish and can totally match your awesome fashion sense! Here's how:
Elegant and Understated: If you want a classic look, go for a leather trifold wallet. It looks super fancy and goes great with formal clothes!
Totally Trendy: Feeling hip and trendy? Pick a wallet in a cool color or a fun pattern. Show off your fashion skills with a wallet that's out-of-this-world cool!
Made with Love: Look for wallets that are handmade by local artists or made from eco-friendly materials. It's not just about style; it's also supporting great causes!
Matching Magic: Want to look extra spiffy? Match your wallet with other accessories, like belts or shoes. It's like your style is doing a happy dance!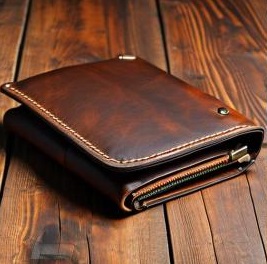 Wrapping Up
Trifold wallets are awesome! They help you keep things neat and tidy while making you look like a fashion superstar. So, remember to use your trifold wallet wisely and have a blast showing off your unique style to the world! Keep organizing and rocking those trends! Yeah, you've got this!
Next Up
What are the key features of a trifold leather wallet?
Why do people like trifold wallets?