What are a few types of leather phone case wallets?
The Super Fun Guide to Pickin' the Perfect Phone Wallet!
Hey friends! Are you on the hunt for a rad new phone wallet? One that keeps your phone safe while also letting you carry your essentials in style? Then you're in the right place!
There are so many different types of leather phone wallets out there – it can be tricky to choose the best one for your needs. In this guide, we'll walk you through the different styles so you can find your perfect match! Let's goooo!!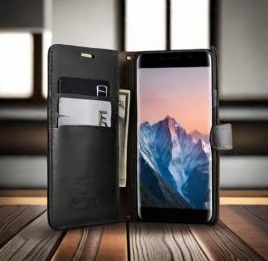 Bi-Fold Baes
First up, we have the classic bi-fold wallet case. These cases fold in half like a regular ole wallet. When you open it up, there are usually slots for your cards, some cash, and a special spot to keep your phone safe.
The best things about bi-folds:
Classic wallet style
Lots of storage
Protects your phone in its own designated slot
So if you like the traditional bi-fold wallet look and want solid storage, this could be the one for you!
Zippin' Around with the Zipper Wallet
Next is the zip-around wallet case. You guessed it – these cases zip allll the way around to seal up your stuff inside. They normally have different compartments and slots for your cards, phone, coins, cash, etc.
Here's why zipper wallets rule:
Zipper keeps everything secure inside
Multiple organized compartments
Phone has its own zippered pocket
If keeping your stuff organized and super secure is important to you, say hi to your new zipper bestie!
Bookin' It with Folios
Alright, up next we have folio-style phone wallets. These cases fold open like a little book or notebook. The inside is usually lined with card slots, and often has a see-through slot for your ID. There's also a pocket or cradle for your phone.
Folio specs:
Opens like a book
Card slots galore
Phone cradle keeps it protected
Sleek, professional look
Folio fans know – if you want a business-chic case, this is your match!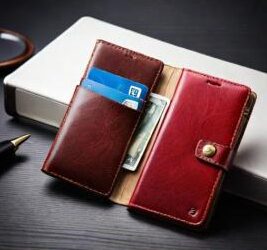 Bodacious Crossbody Cases
Crossbody phone cases are total lifesavers if you're always on the move! These cases have an adjustable strap so you can wear that precious phone right across your bod!
Crossbody perks:
Adjustable strap for crossbody wearing
Hands-free carrying
Ideal for adventures, travel, busy days
Phone and valuables together in one place
For convenience seekers who can't bear to be without their phone, crossbody cases are clutch!
Streamlined Card Holders
Alright last but not least – we have the slim and simple card holder cases. True to their name, these cases have a few card slots on the back and that's about it! They keep your phone and absolute essentials together in an understated way.
Card holder cred:
Super slim, minimalist design
Just the basics – phone plus a few card slots
Discreet and pocket-friendly
If you like to keep it simple, this low-profile case has your name on it!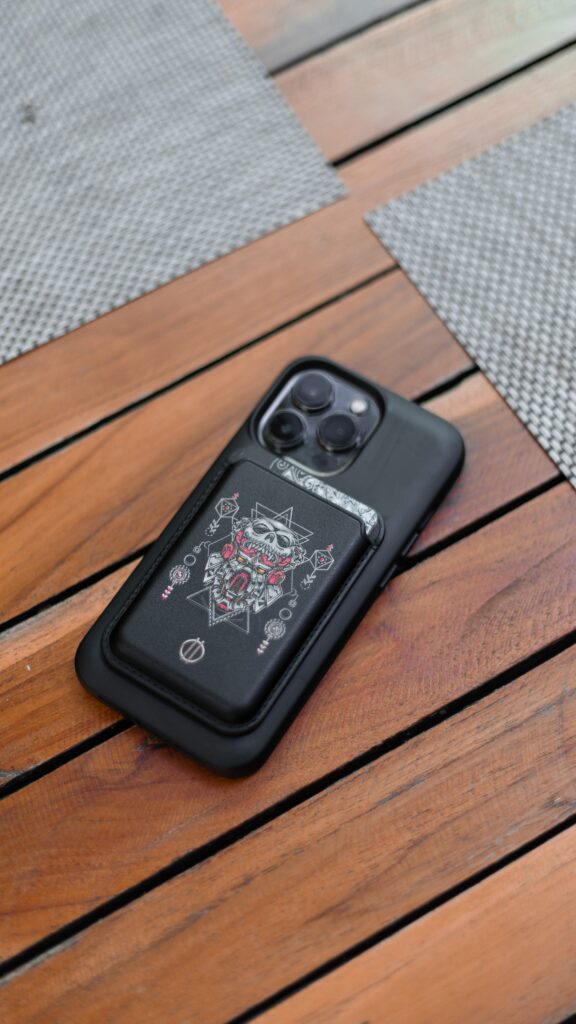 The Final Decision!
And there you have it – the complete run-down on fab phone wallet styles! From the classic bi-fold to the hands-free crossbody, you now know how to pick a case that rocks your lifestyle.
It all comes down to what's important to you. Do you need lots of storage? Superior security? A professional look? Hands-free carrying? Once you decide what you value most, you can find your perfect phone wallet match!
Hope this guide helped you discover the amazing phone wallet for you. Time to pick your favorite, slip that phone into place, and flaunt your new case in style!
Next Up
How do I clean and maintain a phone case leather wallet?
Next Up:
How do I clean and maintain a phone case leather wallet?