Which men's wallets have the nicest leather?
Hey friend! Looking to scoop an awesome new wallet? The type of leather makes a big style difference. From super soft to extra rugged, leather gives your wallet personality.
In this guide, we'll explore the top options to find your perfect material match. Get ready to become a leather expert!
Genuine Leather – The OG Wallet Choice
Let's start with genuine leather, the OG (original gangster) of wallet materials. This classic option has been around forever and remains popular today.
Genuine leather comes from the layers just under the tough outer hide of cows. It strikes a solid balance between affordable pricing and decent durability. Expect a more pebbly texture vs super smooth.
The natural markings make each wallet unique. And the leather softens nicely over time. For an old school wallet you can rely on, genuine leather is a timeless pick.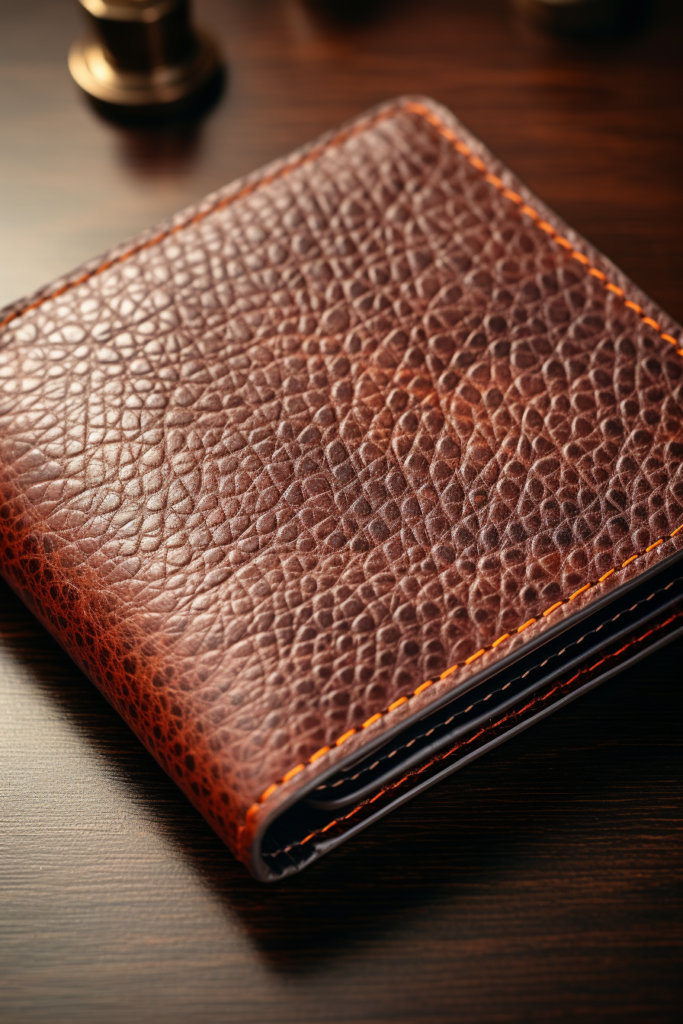 Full-Grain – For Wallets with Character
Next up, full-grain leather offers hardcore durability with rugged character. This leather uses the top-most layer of the hide. It keeps the skin's original texture for a unique finish.
Since it's not sanded down, full-grain has natural imperfections. But that's part of its street cred! The flaws give it tons of character as the leather ages. Think of a weathered leather jacket.
Full-grain wallets break in beautifully over time. The patina and creases tell a story and look cooler with every year.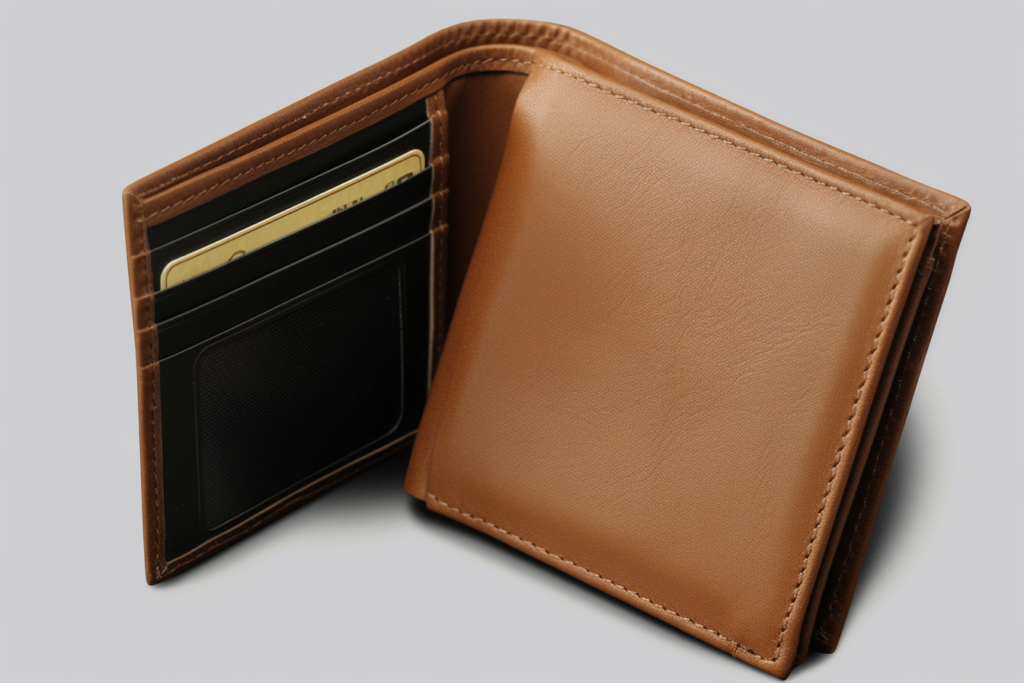 Top-Grain – Smooth Meets Strength
For folks digging sleek style, top-grain leather brings the best of both worlds. Taking genuine leather up a notch, top-grain is lightly sanded for extra smoothness.
The finishing process removes flaws, scars and roughness. What's left is a uniformly handsome leather with a tighter grain. The smooth surface gives it a polished, sophisticated look.
But don't worry, it's still extremely durable thanks to the dense leather fibers. Top-grain wallets have serious style and strength.
Exotic Leather – Wild and Luxurious
Feeling adventurous? Say hello to exotic leathers from crocodiles, snakes, ostriches and more! The intricate patterns and textures make these skins totally mesmerizing.
Because exotic leather is rare and difficult to source, these wallets come with luxury price tags. But the uniqueness is next level. We're talking eye catching textures you won't find anywhere else.
From embossed croc to super slick snakeskin, exotic leathers make bold statements. Dare to go wild with these ultra-luxe options!
Veg-Tanned or Sustainable Leather – Eco and Ethical
Eco-friendly folks should check out vegetable tanned or sustainable leathers. These specialized types use greener tanning practices that skip harsh chemicals.
Veg-tanned leather uses natural ingredients like tree bark to preserve rawhides. This old school process results in exceptional strength and a rich patina over time.
Sustainable leathers limit water usage and emissions during production. Brands are also getting creative with leather alternatives like pineapple fibers!
By choosing earth-friendly leather, you reduce environmental impact. Pretty cool you can be stylish AND eco-conscious these days.
Faux Leather – Animal-Free and Affordable
For a cruelty-free choice, faux leather offers the look of leather without using animal products. These animal-friendly wallets are usually made from synthetic materials or plant fibers instead of rawhide.
While faux leather lacks the luxe feel of real skins, technology is making impressive advances. Some mimics look and feel nearly identical! And they simply wipe clean.
Faux is perfect for pairing affordability with an animal-friendly lifestyle. The options get more realistic every day.
The Takeaway
When it comes to leather, you've got options for days! From genuine to faux leather, rugged to refined, there's a material for every personal style and budget.
Hopefully this guide gave you inspiration on the right leather for your new wallet. Just remember to choose something that reflects YOUR individuality.
Time to get shopping for your next wallet soulmate! Let me know when you find the perfect leather. Happy hunting!