Are leather money clips durable?
Hey folks! Today we're investigating an important money clip question – how long can you expect a leather money clip to actually last? Will it withstand years of use or fall apart quickly?
We'll dig into the materials, construction, and care that determine a leather money clip's lifespan. Grab some snacks and let's solve the mysteries of money clip durability!
Leather Types – The Lifespan Clues
The specific leather used in money clips holds major clues to predicting durability. Here are the key types and traits: Full-grain leather comes from the top layer of animal hides. It's super durable and ages beautifully. Good for decades of rugged use!
Genuine leather is lower priced but may crack sooner. It's made using multiple hide layers so not as hardy. Know your leather grades! Quality full grain stands the test of time.
Artistry and Design – Built to Last?
Craftsmanship is crucial for long-lasting leather money clips. Sturdy stitching, reinforced stress points, and quality hardware enhance durability. Cheaply-made clips with flimsy stitching or weak hinges wear out fast. Their lifespan may only be a few years or less. No bueno!
When skilled artisans hand-assemble clips, the care in construction boosts longevity significantly.
How Clips Hold Up in Daily Life
To really test longevity, we've got to look at how clips withstand normal wear and tear. Here are key endurance tests:
Pocket friction – Does repeated rubbing against fabric fray or scratch the leather?
Weather – Does getting damp or being dropped in snow impact materials?
High-use areas – Do spots where you grip and fold show excessive damage over time?
Quality leather and assembly handle daily stresses well. It ages gracefully!
Caring for Your Leather Clip
Don't expect a leather money clip to look pristine forever. The beauty is in natural aging!
But you can extend its lifespan through basic care like:
Periodic conditioning to nourish the leather
Promptly fixing any loose threads
Allowing clips time to air out to prevent moisture damage
With some love, a full-grain leather clip lasts for decades!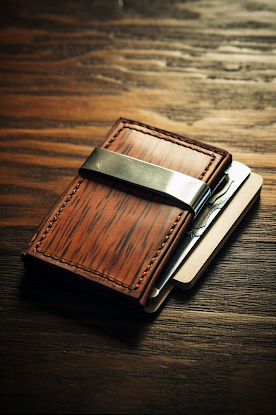 Eco and Ethics – Sustainable Leather
For maximum longevity and eco-friendliness, seek clips made sustainably from locally sourced full-grain hides. Ethical production methods minimize environmental damage. And localized materials cut down on pollution from long-distance transport.
Being green keeps money clips from an early grave!
Unique Aging for Each Clip
Here's an interesting longevity factor – each person's use and environment uniquely impact aging. The oils from your hands, climate, pocket friction – these subtly influence wear patterns and patina over the years.
Some may want to keep this aging at bay while others will celebrate the journey! To each their own.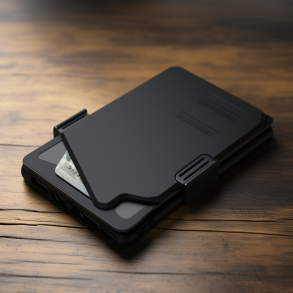 Leather Clips Built to Endure
Well, there you have it folks! We've busted myths and revealed the secrets behind long-lasting leather money clips. With quality full-grain leather, meticulous craftsmanship, and reasonable care, these mini accessories can last decades without losing charm and utility.
The key is understanding how small details impact lifespan. And remembering aging adds character that tells your unique story! Hopefully, now you feel empowered to find a leather money clip built to stand the test of time while aging gracefully. Quality and care are everything.
Let me know if you have any other money clip mysteries you want to be explained! For now, go elevate your cash-carrying game with a handcrafted leather clip made to outlive trends and become a timeless heirloom.
Next Up
How are money clips designed?
Can a leather money clip be personalized or engraved?