How to make men's leather trifold wallet pattern?
Hey friends! Have you ever wanted to design something awesome like your own custom wallet? Well get ready, because in this guide I'm going to walk you through how to create the most amazing leather wallet ever. We'll go over the whole process, from planning out the design to stitching and finishing your sweet creation. Together, we got this!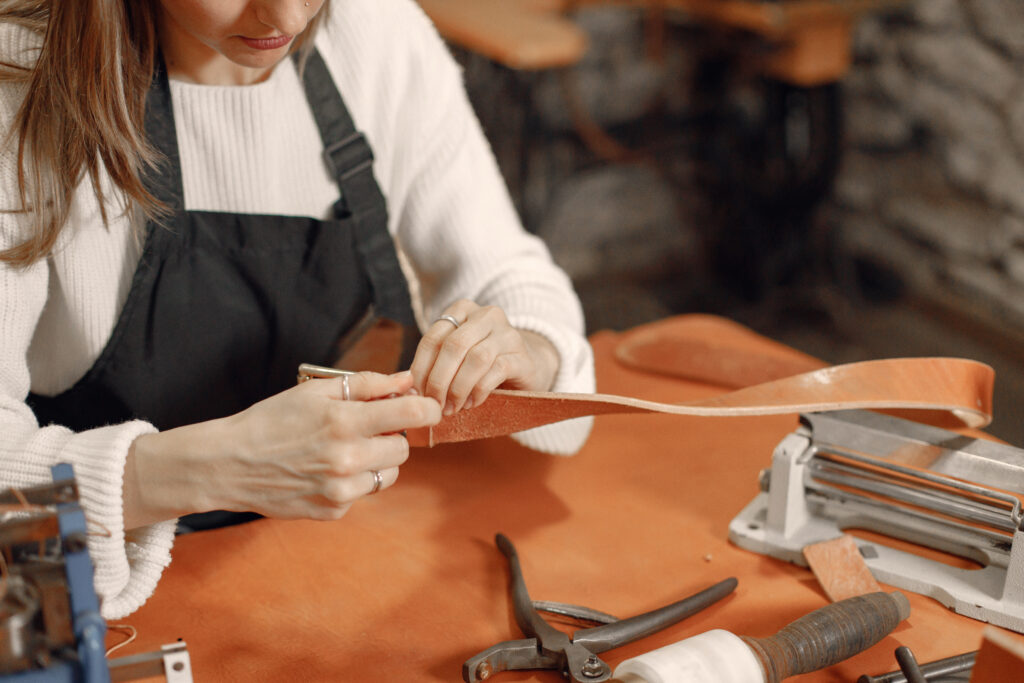 First Up: Mapping Out Your Wallet
Every masterpiece starts with a vision, so grab your sketchbook and let your ideas flow! What kind of wallet are you dreaming up? Will it have a vintage vibe with a cool western shape? Or a slick modern trifold look with folds for your cards and cash? Think about how many pockets and sections you'll need – places for your student ID, lip gloss, fortune from a cookie. The possibilities are endless when you're the designer! Don't stress over perfect sketches, just brainstorm. The fun begins when you start bringing your ideas to life.
Gathering the Goods
Now it's time to gather the gear to make your wallet vision a reality. Hit up a craft store for quality leather, tough thread, and useful tools like scissors, needles, and a ruler. Leather is super durable and looks wicked awesome. For mega creativity, pick leather with different textures and colors to mix together. You'll also need an X-Acto knife for cutting detailed shapes, and an edge beveler to smooth the leather edges. Having the right equipment makes wallet crafting way easier.
Careful Cutting and Prep
Once your design is finalized, carefully cut out the leather pieces following your sketches. Take your time to get clean cuts and sharp corners. Use the edge beveller to shape the edges so they don't fray. Looking sharp! Now punch holes where you'll stitch using a pricking iron. When the leather is cut and prepped, it's ready to transform into a wallet.
Stitching and Assembling with Style
The fun really starts when you begin stitching all the pieces together. Try out a saddle stitch – it's super sturdy but takes practice to master. Focus on keeping your stitches nice and tight so they don't fall apart. Line up the leather edges perfectly so your wallet holds together. Stitch on any extra compartments or inside pockets you designed. Feel free to get creative with different stitches, glues, buttons, or fasteners to assemble your wallet. This is your time to shine!
Personalize It with Pizzazz
Now make your wallet one-of-a-kind by adding colors, designs, and textures. Use markers, paint pens, or fabric to customize the look. Print out photos of friends or places and decorate it with them. Burn cool patterns into the leather with a woodburning tool – be super careful! Basically, anything you can dream up works. Add pockets only you know about, inspirational quotes, song lyrics, anything that makes your wallet special to you. This is what takes it to the next level!
Your Masterpiece Wallet Has Arrived!
After all that designing, cutting, stitching and personalizing, you've created a wallet to be proud of! Just imagine how amazing it will feel to use your homemade wallet every day. You'll look super styling while knowing that no one else has anything like it. Your wallet is a time capsule of your creativity that you can treasure forever. And the skills you've learned will let you design countless other amazing leather projects. Way to go master wallet craftsman!
Next Up
How to make men's handmade leather wallet?
How to choose best leather men's wallet?