What are the benefits of full-grain leather?
Yo dudettes and dudes! Get stoked as we dive into why full-grain leather is the most righteous material out there. Beyond looking gnarly, it has some tubular qualities that make it stand out.
From developing epic wear-and-tear stories to being eco-friendly, full grain is versatile and totally timeless. I'll break down the prime perks so you can see why full grain scores a perfect 10!
Built to Last for Life
Most leather gets pretty thrashed with heavy use. But full-grain leather can withstand serious abuse and keep looking rad! It's made from the dense bottom layer of animal hides, so it's super resilient against stress and wear. This ruggedness gives it long-lasting performance.
While other leather types crack and peel, full grain remains steezy. It goes the distance and just gets better with age!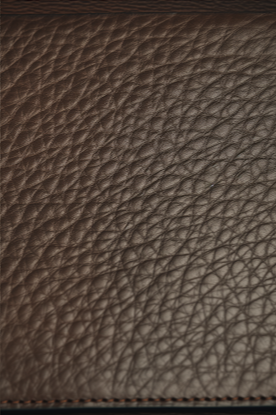 A Leather That Tells a Story
Okay, now check this out – full-grain leather gets a unique patina as it ages. A fancy word for the sweet worn look it develops! The more adventures you take your full-grain leather jacket or purse on, the more character it earns. Think custom scuffs, creases, and faded color.
Years down the road, your gear's patina tells the tale of the wild times you shared. That's some legendary flavor you can't buy!
Stay Cool and Comfy
Another rad thing about full-grain leather is it breathes really well. It lets air move through so heat and sweat don't get trapped. Compare that to plastic-y faux leather that gets sticky and steamy when you sweat. No bueno!
Quality full-grain leather on shoes, coats, etc. keeps you feeling chill and comfy all day. Can you say style AND performance?
Damage? No Problem!
Full-grain leather has a secret weapon against wear and tear – its tight fiber structure. This makes it super tough to scratch or puncture. Even when accidents happen, full-grain leather still looks awesome. Small nicks and marks just add more character!
This natural protection means you don't have to stress over babying your gear. Put that sweet leather jacket through its paces.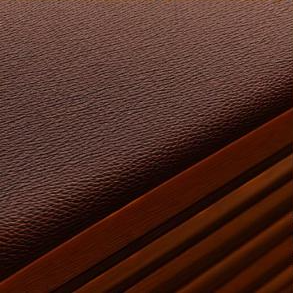 A Timeless Look with Endless Versatility
Unlike trends that come and go, full-grain leather always looks killer thanks to its classic vibe. It pairs perfectly with just about any style, from western boots to modern moto jackets. And it works for home décor too – talk about versatile!
Full-grain leather withstands the test of time. You just can't go wrong incorporating it into your wardrobe or home.
An Eco-Friendly, Sustainable Choice
On top of all its other sweet qualities, full grain is gentler on the environment than other leathers. It uses fewer nasty chemicals since it doesn't need heavy processing and treatment. That's a win for Mother Nature!
Choosing full-grain leather aligns with eco-conscious values. And durability means less waste too.
Now You're a Full Grain Expert!
There you have it amigos! Now you're fully briefed on why full-grain leather tops other materials.
It out shreds the competition with:
Epic longevity that only gets better
Unique patina telling your story
Next-level comfort and breathability
Natural damage resistance
Timeless style and versatility
An eco-friendly production process
Full grain brings some serious stress. From bomber jackets to vintage baseball mitts, you can't beat its flair and function. Cowabunga dude! So next time you're gear shopping, look for the full-grain label. It tells you that item is built to thrive for a lifetime and beyond!
Next Up
What is full-grain leather?
What is the difference between full-grain leather and genuine leather?